The Elysium Newsletter
December 2020, Vol. 4 Issue 6
Elysium's December news includes Matter featured in

Gear Patrol's

100 Best New Products of 2020, a profile of our Director of Bioinformatics, a guide to improving neuroplasticity, and more.
Matter featured in

Gear Patrol's

100 Best New Products of 2020
Each year the award-winning publication

Gear Patrol

selects 100 new
products from 10 categories — tech, outdoor, fitness, style, wellness, home,
food and drink, watches, cars, and audio — that its editors consider
best-in-class. We're talking about ski goggles with liquid crystal lenses,
beautiful Finnish furniture, and a $33,000 watch that tells you the status of the
Earth's tides.
This year they included our breakthrough brain health product, Matter, as one of the best wellness products.
Why Matter? The

Gear Patrol

editors write that "it's the brands that prioritize science-based products — like Elysium and Madefor — that are setting a new standard for the industry." Specifically, they liked that Matter was developed in partnership with the University of Oxford and slows atrophy in the brain that is associated with mild memory concerns. Curious to see the other 99 best products? Follow the link below or pick up a print copy on newsstands.
Holiday Shipping Deadlines
Shopping for the holidays? We want to make sure your Elysium gifts arrive on time. Place standard shipping orders by the

end of the day on 12/16

and overnight shipping orders by

12/21 at 1pm EST

for arrival by December 25.

The Biggest
No Brainer
You can slow age-related brain loss associated with mild memory concerns with Matter, our breakthrough product developed in partnership with the University of Oxford.
MEET THE TEAM
Scientists We Work With: Tina Hu-Seliger
With the explosion of biological data available to scientists, somebody has to make sense of it all. Sequencing whole genomes or profiling DNA methylation is extremely powerful if we can use it to better understand the underlying biological processes — and that's exactly the role of Tina Hu-Seliger, Ph.D., who joined Elysium Health in 2019 as Director of Bioinformatics. "Advances in bioinformatics open up opportunities to accelerate and create innovative ways to better our understanding of biology," Tina says.

"One of the recent advancements that continues to fascinate me is epigenetics. Not only do epigenetic patterns impact the expression of our genes and differentiate cell types, but these patterns also change as we age over time. This, in turn, has led to the creation of epigenetic clocks that can estimate a person's age."

Tina worked closely with Yale School of Medicine professor Morgan Levine, Ph.D., to develop Index, our at-home biological age test that uses the latest generation technology in the science of epigenetics.

"At Elysium, we are always looking to thoughtfully innovate and we are never complacent," Tina says. "In working on Index, we pushed ourselves to find ways to improve epigenetic clocks to meet a higher standard. I'm excited about finding new ways to harness epigenetic patterns as a means to proactively monitor the impact of individuals' health habits and open up the opportunity to potentially gamify aging." Areas of biology she's currently exploring for future insights include cellular senescence, immune function, metabolic health, and exposure to environmental pollutants.

Prior to Elysium, Tina worked at Celmatix where she led the Bioinformatics and Computational Biology team to bring personalized medicine to reproductive health. Her postdoctoral research at Princeton University examined the evolutionary forces impacting lineage-specific patterns in the fruit fly Drosophila. Beyond her interest in the various applications of bioinformatics, Tina also takes an interest in plant biology and evolution.
A Neuroplasticity Plan to Boost Your Brain Health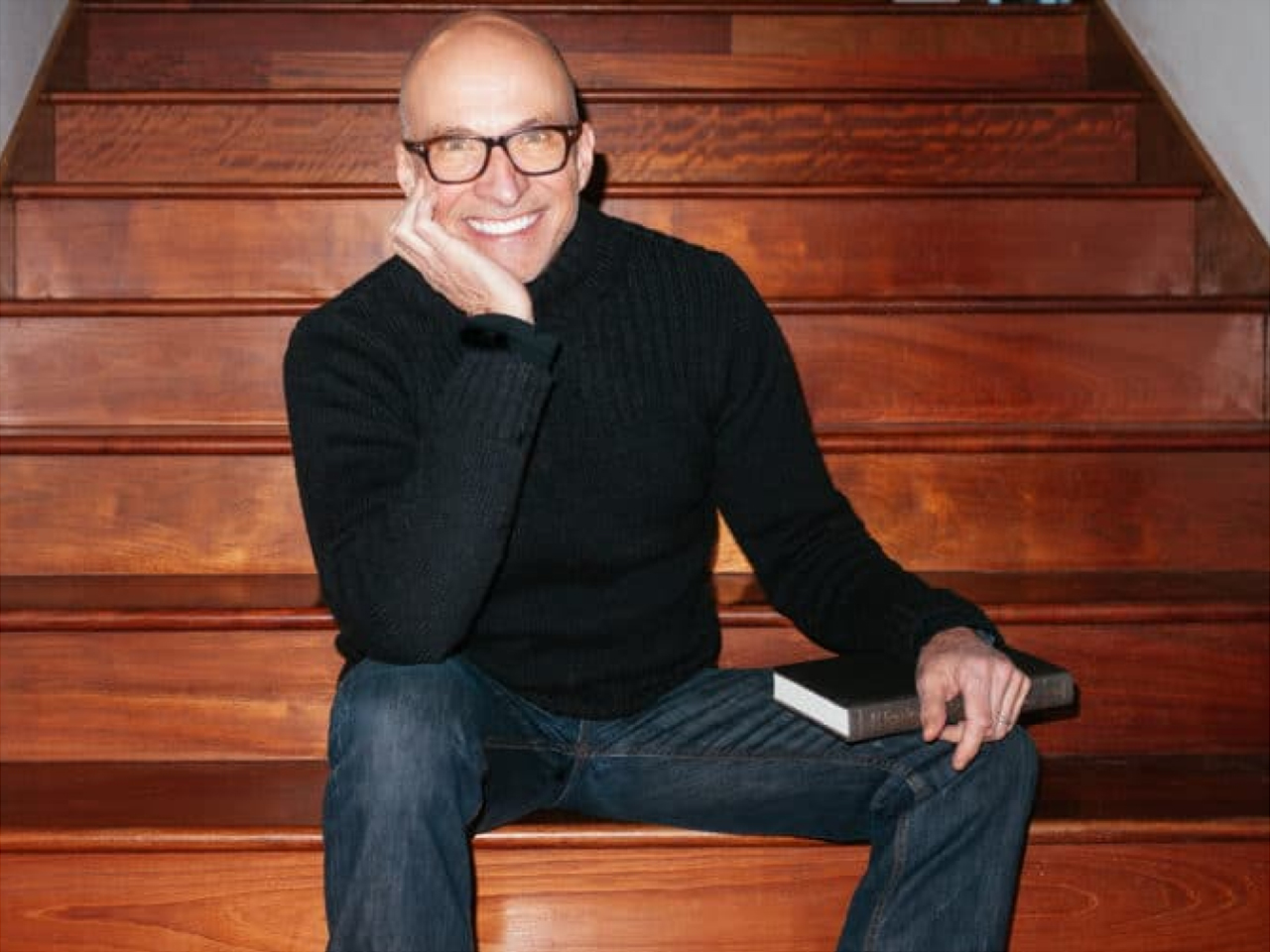 AGEIST

founder David Stewart takes his brain health seriously. "I like to think of my brain in the same terms I think about my body," he says. "It needs nutrition and exercise to maintain its health." Stewart was an early adopter of Matter when he learned that its B-vitamin complex has been proven to slow grey matter atrophy.

Now, he's written about his comprehensive lifestyle plan for supporting a healthy and thriving brain by focusing on neuroplasticity, the ability of neural networks in the brain to change through growth and reorganization. Curious what you can do in addition to Matter? This month, read the first installment of his two-part series to learn about how your brain benefits from learning new languages, reading books, and cultivating a meditation practice.
IN THE NEWS
SAB Members Salute CRISPR Nobel Prize Winners
In October, Jennifer Doudna and Emanuelle Charpentier shared the 2020 Nobel Prize in chemistry for discovering the CRISPR/Cas9 system and its use as a powerful method for genome editing. Researchers have since applied the technology to "change the DNA of animals, plants, and microorganisms with extremely high precision," according to The Royal Swedish Academy of Sciences, which awarded the prize.

Elysium Scientific Advisory Board members George Church and Jack Szostak have applauded the pair publicly. Church, a Harvard biologist and fellow CRISPR pioneer, praised the decision. "I think it's a terrific choice," he told

STAT

. "I think it's maybe a little iconic and it represents a whole bunch of revolutions that include editing in general."

Szostak, a genetics professor at Harvard Medical School and Massachusetts General Hospital, congratulated Doudna in particular. The two worked closely together when she was a researcher in Szostak's lab. "You were always a star," he tweeted. "The only thing better than winning the Nobel Prize yourself is having one of your students win it!" Szostak was awarded the Nobel Prize in physiology or medicine in 2009 for his discoveries on how telomere caps keep the body's chromosomes from breaking down.
QUOTE OF THE MONTH
And spit-in-the-tube DNA tests are
getting even more granular, like
Elysium Health's Index kit, which
reveals how your cells are aging.
Enjoy reading the newsletter?


Share it with your family and friends by forwarding this email.
© 2020 Elysium Health Inc., P.O. Box 923, New York, NY 10013

(888) 220-6436

[email protected]

Unsubscribe

These statements have not been evaluated by the Food and Drug Administration. This product is not intended to diagnose, treat, cure or prevent any disease, and is intended for healthy adults, 18 years of age or older. Do not take this product if you are pregnant or nursing.