A nutrient combination that can help preserve cognition
Written and Reviewed by: Elysium Health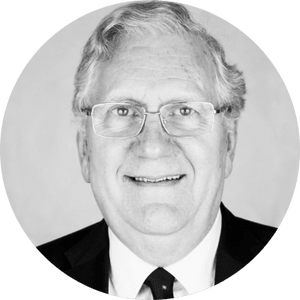 Key Takeaways:
Science has determined that aging affects the brain substantially. One very measurable effect? Even in healthy people, you lose brain volume as you get older—up to 20% over your lifetime.

When gray matter, which controls learning and memory, motor control, balance, and coordination shrinks, those functions can be significantly affected. 

There is good news, though: 30 years of research at the University of Oxford resulted in the discovery that specific formulation of B-vitamins can significantly slow brain volume loss. Importantly, this intervention was demonstrated to work best in people with high levels of omega-3s.

Based on these studies, Elysium partnered with the University of Oxford to create

Matter

, which contains a unique formulation that combines B vitamins with omega-3s to slow the brain loss that happens as you age.
Related Products:
Matter

: Contains a nutrient combination that can help preserve cognition: an Oxford-developed B-vitamin complex clinically proven to slow brain shrinkage associated with mild cognitive problems and an advanced formulation of omega-3s. Matter is doctor-recommended to combat brain aging and to support long-term brain health.*

Index: A simple, at-home, saliva-based epigenetics test that measures how quickly your brain and eight other systems in your body have been aging. Index also provides your overall biological age, rate of aging, and additional insights into how the rate of aging for each of your systems compares to others in the Index community.
---
An essential key to long-term brain health may lie in a simple but powerful combination of nutrients: a vitamin-B complex in combination with omega 3s. While these may already exist in your medicine cabinet, you'll need a particular formation of them. Read on to find out how a unique formulation was developed based on a foundation of 30 years of research at the University of Oxford.
30 years of studying aging and the brain
"People, as they get older, recognize that their memory isn't quite as good as it used to be," says A. David Smith, Founding Director of Oxford Project to Investigate Memory and Ageing (OPTIMA), and Elysium Health Scientific Advisory Board member. But is it inevitable? 
When OPTIMA began in the late 1980s, there were two dominant strands of thought about aging and the brain in the scientific community: that cognitive decline over time is inevitable and that it is mainly determined by genes. These were the issues Smith and his colleagues set out to challenge when they founded a longitudinal study that would follow more than 1,100 individuals over the next 30 years. Their goal? To prove that, while common, cognitive decline over time is not inevitable and, in many cases, can be slowed through interventions.
Identifying vitamin deficiencies in people with memory problems
When Smith began the OPTIMA study, he and his colleagues performed routine chemical tests on participants that evaluated "everything that we could think of that might affect the function of the brain—thyroid hormones, sex hormones, vitamins, especially folate, and B12. It was already known that folate deficiency in B12 deficiency lead to memory problems as well."
They found "a few people who were referred by their general practitioners to us... turned out (to be) B12 deficient. We treated them and they got better..."

Smith would also find, in collaboration with others, that people with similar memory problems "…had unusually high homocysteine. Since the homocysteine level in the blood is determined by folate and B12, we naturally looked at folate and B12 as well… (they had) lower folate and lower B12 in the controls, but they weren't deficient, they were just low normal. That's how we got on to the B12 link."
Figure 1. Levels of plasma homocysteine are regulated by the availability of vitamin B12, folate (vitamin B9), and vitamin B6. All of these B vitamins are cofactors or substrates for enzymes involved in homocysteine metabolism. 
A hypothesis: "brain vitamins" might also benefit healthy people
Based on finding B12 deficiency in people with memory impairment, the OPTIMA study leaders measured the rate of shrinkage of the brain in normal volunteers over a period of five years, performing brain scans every year to accurately measure the rate of shrinkage of the whole brain.

Smith says: "We found to our amazement, that the brain shrinks faster in people with low-normal B12. You don't have to be deficient, you just have to be in the low-normal range. It's a linear relationship. The lower the B12, the faster the brain is shrinking."
The takeaway? High concentrations of homocysteine and low levels of vitamin B12 are associated with brain atrophy in healthy older adults. 
Putting a hypothesis to the test
OPTIMA scientists, along with colleagues in Norway, set out to confirm their hypothesis in the VITACOG study, a randomized, double-blind controlled trial conducted over two years in 168 older adults with mild cognitive concerns. The aim was to determine whether B vitamins that lower levels of plasma total homocysteine could slow the rate of brain atrophy. 
Over the course of two years, the B-vitamin complex in Matter measurably slowed the rate of brain atrophy by 30%, and in certain brain regions involved in visuospatial learning and spatial long-term memory, the rate of gray matter atrophy was slowed by an average of 86%.
Figure 2. Regions where significant grey matter atrophy was detected in placebo and B-vitamin groups over the two-year study period. *Not intended to indicate the amount of atrophy in any region.
The conclusion from the study, which concluded in 2009, was clear: The accelerated rate of brain atrophy in elderly with mild cognitive problems can be slowed by treatment with homocysteine-lowering B vitamins. 
Omega 3s enhance the benefits of B vitamins
In a follow-up study, Smith and colleagues subsequently demonstrated that an individual's baseline omega-3 fatty acid status plays an important role in the beneficial effects of B-vitamin treatment. They discovered that the cognitive benefits of B vitamins were enhanced in individuals with normal to high levels of omega-3 fatty acids.
More recent evidence points to the same conclusion. A meta-analysis published in 2023 in the British Journal of Nutrition looked at the interaction of omega-3 fatty acids and B vitamins. Researchers concluded that "increasing intake of both nutrients benefits cognition in older adults compared to placebo." The study included 14 papers with a total of 4,913 participants aged 60-70, with follow-up from 24 weeks to four years—among them the groundbreaking work in the VITACOG studies with David Smith.
Professor Smith has been spreading the brain-boosting news. "This combination of supplements has been shown to dramatically slow the rate of age-related brain atrophy," he has told the UK's Daily Express paper. He advises that "all memory clinics measure levels of homocysteine—a substance found in the blood of those with insufficient B vitamins—which significantly increases the risk of age-related memory concerns."
Why are these results so significant? Smith goes on to say that:
"First, it can be a large effect: in the Oxford VITACOG trial, treatment with B vitamins of participants with a high omega-3 status slowed shrinkage of the brain by 68%. Second, it can explain why several clinical trials of B vitamins alone or omega-3 fatty acids alone have failed. It appears that B vitamins will only be effective in people who also have a good omega-3 fatty acid status and, vice-versa, omega-3 will only be effective in those who have a good B vitamin status. Future trials of these nutrients must therefore include an assessment of the other nutrient before any conclusions can be drawn. These findings in relation to cognition raise the question of whether other potential benefits of omega-3 fatty acids, such as on the heart, might also need a good B vitamin status. From a scientific point of view, the trial evidence of an interaction between these two classes of nutrients raises the question of the mechanism: Is it possible that the functioning of the brain needs a substance whose formation involves both B vitamins and omega-3 fatty acids?"
Putting it all together: Matter and the power of a brain supplement

Based on these extraordinary developments, Elysium Health entered a partnership with the University of Oxford to bring the benefits of this research to the greater public through a groundbreaking brain health supplement, Matter.
 Matter contains the same clinically proven B-vitamin complex as the VITACOG study, which is patented to slow brain atrophy as you age. Since study participants with good omega-3 levels experienced the benefits of the B vitamins to an even greater degree, Matter includes superior EPA and DHA (as free fatty acids) that are absorbed 4x more readily than typical fish oils (as ethyl esters). Harnessing the Oxford findings, each element in Matter's formulation was selected for performance and quality, and specially dosed for efficacy. 
Matter has found favor in the medical community, as well. In a 2022 blinded and randomized survey of 151 internal medicine and preventative medicine doctors fielded by a leading healthcare professional sample provider*: 
92% of physicians would recommend Matter to combat brain aging and support long-term brain health

89% of physicians would recommend Matter to support cognitive function

88% of physicians would recommend Matter to support memory

86% of physicians would recommend Matter to patients who are concerned about their memory
Matter is third-party tested by independent labs both during and after manufacture for purity and quality, and is independently verified as NSF Certified for Sport.

*Based on a 2022 blinded and randomized survey of 151 internal medicine and preventative medicine doctors fielded by a leading healthcare professional sample provider. Each physician was required to have a medical degree (MD), be practicing medicine, and was provided small monetary compensation via the sample provider to participate in the survey.
Learn the difference between occasional forgetfulness and mild cognitive impairment, how to assess your own brain health, and ways to support your brain.
This important amino acid has been attracting attention in the science community for its role in overall health.
You've probably heard that omega-3s are important for your health, but do you know why? Discover how they're different from other fats, and how to make sure you're getting the right amount.